Gerd Herrmann Heinrich was one of the world's leading authorities on the subfamily Ichneumoninae. He described about 1,500 species and subspecies of Ichneumonidae. He lived and worked in Germany, Poland, and finally in the United States of America.
Heinrich conducted a series of expeditions to collect mammals, birds and especially ichneumonid wasps. His field trips lead him to many countries in different parts of the world, including Iran, Indonesia (Sulawesi and Molucca Islands), southeastern Europe (Balkan and Rhodope Mountains), Myanmar, Mexico, Canada, West, East, and South Africa.
A large part of the Heinrich collection is now deposited in the Zoologische Staatssammlung in Munich, Germany. The collection is one of the most important collections of Ichneumonidae, in particular regarding the subfamily Ichneumoninae. with about 23,000 thoroughly mounted and accurately labelled specimens.
Project aims
Creating a web-served database providing detailed information on deposited in the ZSM primary types of Ichneumonidae described by G.H. Heinrich.
Producing digital images of all primary type labels.
Establishing a database of corresponding literature references.
Making the taxonomic data universally available by linking to GBIF International via the SysTax database system at the University of Ulm.
The database of primary types of the Heinrich ichneumonid collection includes the following information:
Type number, sex, type status, and condition of type
Original type information based on the original description
Current type information
Photographic documentation of all specimen labels
Literature references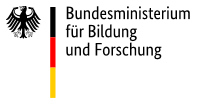 The project was, as part of the GBIF-D initiative, supported by the Bundesministerium für Bildung und Forschung (BMBF).
References
Schmidt O, Schmidt S (2011) Primary types of Ichneumoninae described by Gerd H. Heinrich deposited in the Zoologische Staatssammlung München. Spixiana 34: 59–107. PDF
Ichneumonidae
Click on a name to submit a SysTax query to obtain detailed information for a each taxon
Acantholabus Heinrich, 1974

Achaius Cameron, 1903

Aeneonaenaria Heinrich, 1974

Aethiamblys Heinrich, 1967

Aethianoplis Heinrich, 1968

Aethioplitops Heinrich, 1968

Afrectopius Heinrich, 1936

Afrobystra Heinrich, 1968

Afrocoelichneumon Heinrich, 1938

Afrolongichneumon Heinrich, 1968

Afromelanichneumon Heinrich, 1938

Aglaojoppa Cameron, 1901

Anisobas Wesmael, 1845

Anisopygus Kriechbaumer, 1888

Aoplus Tischbein, 1874

Apaeleticus Wesmael, 1845

Apatetor Saussure, 1892

Apatetorops Heinrich, 1967

Barichneumon Thomson, 1893

Calleupalamus Heinrich, 1938

Catadelphus Wesmael, 1854

Ceratojoppa Cameron, 1905

Chasmopygium Heinrich, 1967

Clitiga Cameron, 1905

Clypeolabus Heinrich, 1974

Coelapatetor Heinrich, 1967

Coelichneumon Thomson, 1893

Conocalama Hopper, 1939

Corymbichneumon Morley, 1919

Cosmiojoppa Cameron, 1902

Crathiorada Heinrich, 1965

Cratichneumon Thomson, 1893

Crypteffigies Heinrich, 1961

Crytea Cameron, 1906

Ctenichneumon Thomson, 1894

Ctenichneumonops Heinrich, 1967

Ctenocalops Heinrich, 1967

Ctenocalus Szépligeti, 1908

Ctenochares Förster, 1869

Cyclolabus Heinrich, 1936

Cylindrophanes Heinrich, 1968

Dammermaniella Heinrich, 1934

Dentichasmias Heinrich, 1968

Denticrytea Heinrich, 1968

Dentilabus Heinrich, 1974

Depressopyga Heinrich, 1968

Diphyus Kriechbaumer, 1890

Eccoptosagellus Heinrich, 1967

Elasmognathias Ashmead, 1906

Epijoppa Morley, 1915

Eupalamus Wesmael, 1845

Eurylabus Wesmael, 1845

Eutanyacra Cameron, 1903

Foveosculum Heinrich, 1938

Gareila Heinrich, 1980

Genaemirum Heinrich, 1936

Gibbobystra Heinrich, 1968

Habrojoppa Cameron, 1902

Hemibystra Heinrich, 1968

Hemiphaisura Heinrich, 1967

Heresiarches Wesmael, 1859

Hiorada Cameron, 1902

Homotherus Förster, 1869

Hoplismenus Gravenhorst, 1829

Ichneumon Linnaeus, 1758

Ileantella Heinrich, 1968

Isandria Heinrich, 1970

Ischnojoppa Kriechbaumer, 1898

Jacotitypus Heinrich, 1967

Lareiga Cameron, 1903

Leptophatnus Cameron, 1906

Leptops Heinrich, 1968

Leptotogea Heinrich, 1968

Limerodops Heinrich, 1949

Linycus Cameron, 1903

Liojoppa Szépligeti, 1908

Lissolongichneumon Heinrich, 1968

Lissosculpta Heinrich, 1934

Listrodromus Wesmael, 1845

Losgna Cameron, 1903

Magwengiella Heinrich, 1938

Melanichneumon Thomson, 1893

Microlongichneumon Heinrich, 1968

Monodontichneumon Heinrich, 1968

Musakia Strand, 1911

Naenarides Heinrich, 1969

Naenarosculum Heinrich, 1967

Neolinycus Heinrich, 1971

Neotypus Förster, 1869

Netanyacra Heinrich, 1968

Nimbolabus Heinrich, 1967

Nimbolareiga Heinrich, 1968

Obtusodonta Heinrich, 1962

Orgichneumon Heinrich, 1961

Oxyjoppa Cameron, 1906

Parvaoplus Heinrich, 1968

Phaeogenes Wesmael, 1845

Phaisura Cameron, 1906

Phaisurellops Heinrich, 1967

Platylabops Heinrich, 1950

Platylabus Wesmael, 1845

Procerochasmias Heinrich, 1938

Protichneumon Thomson, 1893

Provancherides Heinrich, 1968

Pseudamblyteles Ashmead, 1900

Pseudischnojoppa Heinrich, 1967

Pseudocillimops Heinrich, 1969

Pseudomaraces Heinrich, 1975

Pseudophatnus Heinrich, 1967

Pseudotogea Heinrich, 1968

Punctileptops Heinrich, 1967

Rhadinodonta Szépligeti, 1908

Rimbusia Heinrich, 1980

Rubicundiella Heinrich, 1961

Semitogea Heinrich, 1968

Setantops Heinrich, 1968

Seyrighoplites Heinrich, 1938

Spanophatnus Cameron, 1905

Spilichneumon Thomson, 1894

Spinamblys Heinrich, 1968

Stenaoplus Heinrich, 1938

Stenarchops Heinrich, 1967

Stenichneumon Thomson, 1893

Stenobarichneumon Heinrich, 1961

Sycaonia Cameron, 1903

Terebraella Heinrich, 1972

Thaumatoplites Heinrich, 1968

Thyrateles Perkins, 1953

Thyridoplites Heinrich, 1968

Togeella Heinrich, 1980

Tosquinetia Ashmead, 1900

Tricholabus Thomson, 1894

Trogichneumon Heinrich, 1968

Trogus Panzer, 1806

Virgichneumon Heinrich, 1977

Vulgichneumon Heinrich, 1961

Xenojoppa Cameron, 1902