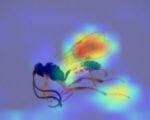 01. Jul 2021
DiversityScanner – AI-based robotics assist with the discovery of small invertebrates
Biodiversity studies that analyse large numbers of specimens are being published at an unprecedented scale. The study objects, primarily insects, are often obtained using Malaise traps. The traps were invented by the Swedish entomologist Rene Malaise to collect sawflies, but they are very efficient for other insects, in particular...
read more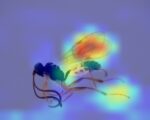 05. Jun 2021
Protected: DiversityScanner: Robotic discovery of small invertebrates with machine learning methods
There is no excerpt because this is a protected post.
read more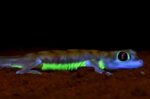 11. Jan 2021
Neon-grünes Leuchten bei Gecko unter UV-Licht – neuer Fluoreszenzmechanismus bei Landwirbeltieren entdeckt
München, 11.01.2021 Forschende der Zoologischen Staatssammlung München (SNSB-ZSM), der LMU und der Hochschule München haben entdeckt, dass der Wüstengecko Pachydactylus rangei aus Namibia unter UV-Licht stark neon-grün fluoreszierende Streifen an den Körperseiten und um die Augen zeigt. Diese sind aus der Geckoperspektive gut sichtbar und dienen vermutlich als Erkennungssignal für Artgenossen....
read more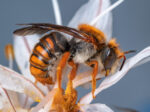 04. Nov 2020
New Hymenoptera image gallery goes online
Wild bees and other aculeate insects are highly threatened and, like many other insects, are severely affected by the decline in species. In order to be able to protect these organisms, it is important to reliably identify them and to gather further knowledge about the species. With a new,...
read more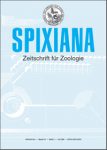 11. Oct 2019
New issue of Spixiana published
A new issue of our house journal SPIXIANA has just been published! The journal is open access and PDFs are available from Pfeil Verlag. Table of contents PDF Schrödl, Michael: Editorial – A scientist's warning: Stop neglecting biodiversity in climate change! 1­5 PDF Kletou, Demetris, Luigi Romani & Fabio:...
read more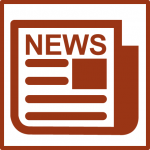 27. Jun 2019
21st R.J.H. Hintelmann Award for Zoological Systematics
Established by Mrs. Elisabeth HINTELMANN in memory of her husband Robert J. H. HINTELMANN For outstanding achievements in evolutionary biology (focused on zoology), including zoological systematics, phylogenetics, paleontology, morphology, faunistics or zoogeography, the association Freunde der Zoologischen Staatssammlung München e.V. has the pleasure to announce the 21st R.J.H. Hintelmann Award...
read more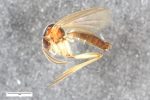 21. May 2019
Namenlose Fliegen
Unsere heimischen Fliegen und Mücken zählen mit knapp 10.000 bekannten Arten zu einer der vielfältigsten Insektengruppen in Deutschland. Von 5.200 nun genetisch erfassten Arten dieser Gruppe konnte für über die Hälfte noch kein wissenschaftlicher Name zugeordnet werden. Die Ergebnisse ihrer Studie haben Forscher der Zoologischen Staatssammlung München (SNSB-ZSM), des...
read more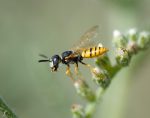 14. Jan 2019
DNA library of apoid wasps published
Munich, 14 January 2019 Another great success for the Zoologische Staatssammlung München: 661 species of digger wasps, closely related to the bees, were genetically investigated through DNA barcoding. Together with colleagues from the Czech Republic, Bulgaria and Canada, ZSM scientists have published the results of an international project to...
read more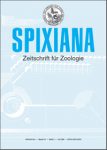 20. Dec 2018
New Spixiana issue with 100 new taxa published!
A new issue of our house journal SPIXIANA has just been published, with descriptions of 100 new taxa! The journal is open access and PDFs are available from the Pfeil Verlag. Table of contents Volume 41, issue 2, Dezember 2018. P. 161-336, 13 colour and 281 black-and-white figures, 8 tables,...
read more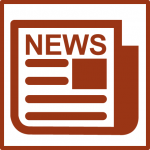 16. Oct 2018
Tag der offenen Tür 2018 fällt aus!
Wir bedauern, dass der Tag der offenen Tür in diesem Jahr aufgrund von Baumaßnahmen in der ZSM leider ausfallen muss!
read more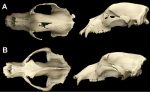 26. Jul 2018
Vegetarische Vorfahren – Neue Einsichten zur Evolution des Höhlenbären
Im Spätpleistozän (vor 125.000 bis vor 12.000 Jahren) lebten zwei Bärenarten in Europa: der allesfressende Braunbär (Ursus arctos) und der heute ausgestorbene, vegetarisch lebende Höhlenbär (Ursus spelaeus s.l.). Durch die unterschiedliche Ernährung besetzten die beiden Bärenarten vermutlich unterschiedliche ökologische Nischen, dadurch konnten sie im gleichen Lebensraum koexistieren. Über den...
read more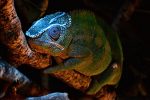 15. Jan 2018
Leuchtende Echsen – Knochenbasierte Fluoreszenz bei Chamäleons
Chamäleons sind für ihre Farbensprache berühmt. Mit Farbwechsel und bunten Mustern kommunizieren sie mit ihren Artgenossen. Ein Münchner Forscherteam hat nun herausgefunden, dass viele Chamäleons knöcherne Tuberkel am Kopf aufweisen, die unter UV-Licht blau leuchten und eindrucksvolle Muster bilden. Die Haut ist dort ist sehr dünn und durchsichtig, so...
read more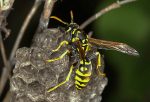 09. Jan 2018
Neuer Erfolg des DNA-Barcoding: Feldwespen in Europa mit integrativer Taxonomie erstmalig umfassend bearbeitet
Wissenschaftlern der Zoologischen Staatssammlung München ist es gelungen, die Feldwespen von Europa und dem Mittelmeerraum vollständig zu revidieren und die Verwandtschaftsbeziehungen zwischen den Arten aufzuklären. Dabei setzten sie erstmalig auf die sogenannte integrative Taxonomie, in dem sie die klassischen Methoden der morphologischen Untersuchung mit modernen Methoden des DNA-Barcoding kombinierten....
read more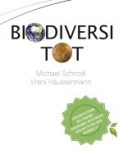 13. Oct 2017
Buch-Neuerscheinung "BiodiversiTOT "
Die Artenforscher Prof. Dr. Michael Schrödl (SNSB – Zoologische Staatssammlung München) und Dr. Vreni Häussermann (Biologische Forschungsstation Huinay, Chile) rufen in ihrem leicht verständlichen und aufrüttelnden Werk dazu auf, die globale Artenvielfalt endlich konsequent und rasch zu erfassen. Solange es sie noch gibt. Insektensterben! Korallenbleiche! Überfischung! Das sind nur...
read more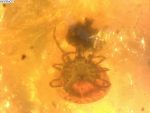 13. Jun 2017
Neue Zeckenart in 100 Millionen Jahre altem Bernstein entdeckt
Sie ist mit einem Alter von rund 100 Millionen Jahren eine der ältesten Zeckenarten der Welt und wurde nach ihrer Herkunft benannt: Amblyomma birmitum. Forscher des Instituts für Mikrobiologie der Bundeswehr haben in Zusammenarbeit mit dem  Museum für Naturkunde Berlin und der Zoologischen Staatssammlung München (SNSB-ZSM) die neue Zecke...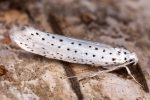 24. May 2017
Gespenstische Gespinste – Kein Grund zur Panik
Ein interessantes Naturphänomen lässt sich zurzeit entlang von Waldwegen, Straßen und Autobahnen beobachten: Sträucher von Pfaffenhütchen, Traubenkirsche, Schlehe und Weißdorn sind oft mit auffallenden Gespinsten überzogen, in denen sich kleine, schwärzliche bis gelbliche Raupen tummeln. Der gewöhnungsbedürftige Anblick löst bei manchen Mitbürgern Verwunderung oder gar Besorgnis aus, manche denken...
read more

15. May 2017
Neue DNA-Datenbank der Wasserinsekten verbessert Umweltüberwachung
Wasserinsekten spielen eine große Rolle als Zeigerarten bei der Beurteilung der Gewässerqualiät von Bächen, Flüssen und Seen: Die ZSM Forscher veröffentlichten eine genetische Arten-Datenbank der Eintags-, Köcher- und Steinfliegen in Deutschland, die das Umweltmonitoring erleichtern soll. Wasserinsekten sind vor allem bei der Bestimmung der Gewässergüte von Fließ- sowie Standgewässern...