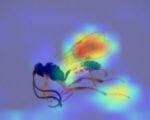 01. Jul 2021
DiversityScanner – AI-based robotics assist with the discovery of small invertebrates
Biodiversity studies that analyse large numbers of specimens are being published at an unprecedented scale. The study objects, primarily insects, are often obtained using Malaise traps. The traps were invented by the Swedish entomologist Rene Malaise to collect sawflies, but they are very efficient for other insects, in particular...
read more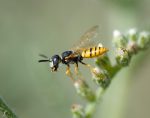 14. Jan 2019
DNA library of apoid wasps published
Munich, 14 January 2019 Another great success for the Zoologische Staatssammlung München: 661 species of digger wasps, closely related to the bees, were genetically investigated through DNA barcoding. Together with colleagues from the Czech Republic, Bulgaria and Canada, ZSM scientists have published the results of an international project to...
read more